---
2 March 2021
What emotions are triggered and what relationships are established by a work of art?
Mental processes, sparks, joy, madness, sensuality, friends forever… Mónica, Manuel, Celia, Lea and Diego share their thoughts with the artist Cristina Garrido in their open conversation.
Authorship, appropriation, what art is and what it means to be an artist; the rituals, the processes of legitimising or validating an artist and his/her work; critics, modes of production and exhibition; and how all of this is affected by today's media are just some of the topics that Cristina Garrido muses on in her critical, ironic survey of the paradoxes and intricacies of the contemporary art world.
As Cristina tells us, "Mónica and Manuel interact with contemporary art and artists in a very genuine way. The relationships they forge with the artists they choose to accompany on their journey through art and life are very close, almost like family ties, and mirror their own relationship with the pieces in their collection."
Mónica García and Manuel Urbano started their collection together in 1995. "The human part is fundamental" for them, as is the advice of good galleries. They enjoy discovering and exploring the work of as-yet unknown artists and accompanying and supporting those they already know.
Mónica's career has been linked to the world of fashion, and Manuel works in the financial sector of the audiovisual industry.
---
CRISTINA GARRIDO
Madrid, 1986.
"I always intend to make work that responds to the present and that asks questions that I firstly ask to myself, rather than providing some sort of answer"
ARTODAY Interview
28.11.2020
We invite you to read and listen to what Cristina Garrido has to say about her own work. And be sure to check out her website and Instagram account.
Click on the image!
Conversation with Joshua Simon.
MOUSSE Magazine
Summer 2019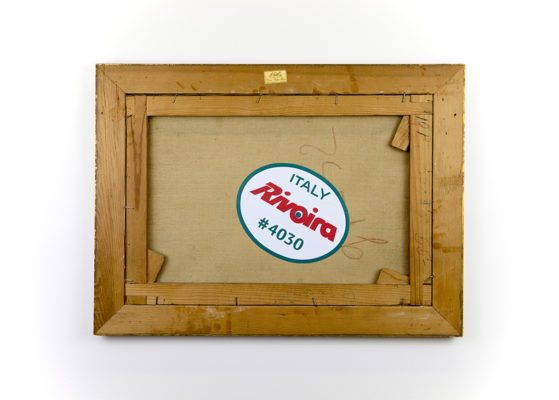 'Working without the pressure of success'
Cristina Garrido's contribution text, edited by Glòria Guso.
A*Desk
November, 2019
Conversation with Joaquin Garcia.
Hablar normal y corriente
Podcast
Caniche Editorial
December 2020
-Spanish-


The (Invisible) Art of Documenting Art, 2019
Vídeo digital monocal, HD | Single-channel digital video HD color, sound, 16:9, 37'23».
Courtesy of the artist and The Goma gallery.
more…
---
---
Actividad realizada con el apoyo del Ministerio de Cultura y Deporte.
Developed with the support of the Spanish Ministry of Culture and Sport.